Red Octopus in the 1970s included Marty Balin, Grace Slick, Paul Kantner, Pete Sears, Craig, Papa John Creach, David Frieberg, and John Barbata, and in the '80s, Mickey Thomas and Aynsley Dunbar joined the band.  While other band members came and went throughout both decades, Craig was the last original founding member and hit songwriter to leave the original Starship in 1990, and it was then officially disbanded.
---
>>>  RIDE THE TIGER – from Dragonfly
---
>>>  MIRACLES – from Red Octopus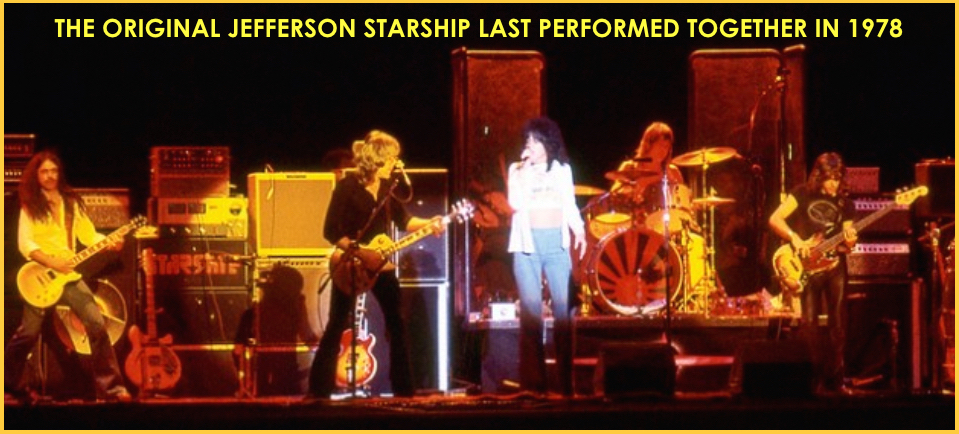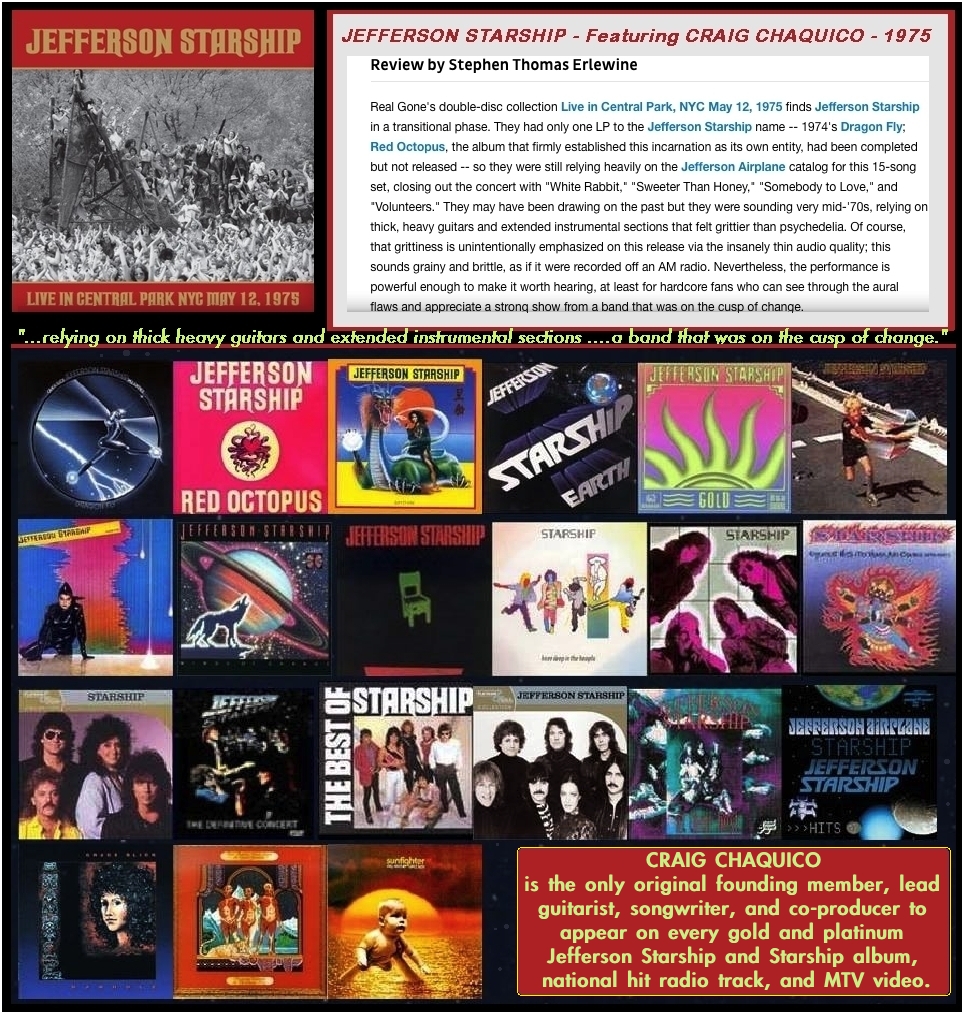 ---
>>> FAST BUCK FREDDIE – from Red Octopus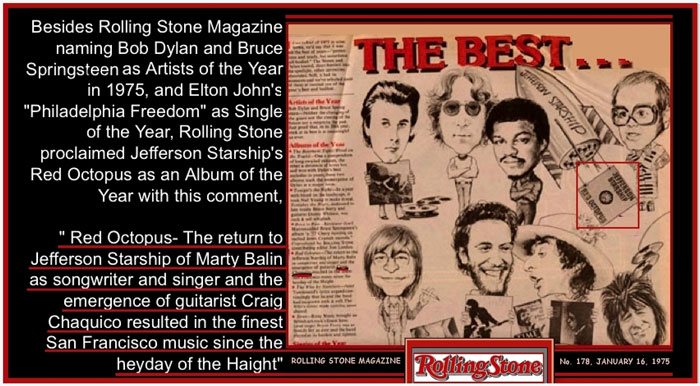 All the huge hits of the '70s and '80s were recorded entirely during Craig's tenure which ended in 1990. Songs like Craig's "Jane," "Find Your Way Back," "Rock Music," and "Layin' It On The Line,"  are still crowd favorites along with "Sara," "We Built This City," "Nothin's Gonna Stop Us Now," and "Stranger," which often appear in Craig's Smooth Jazz/Concert sets (sometimes with a surprise guest or two) along with lots of guitar.
---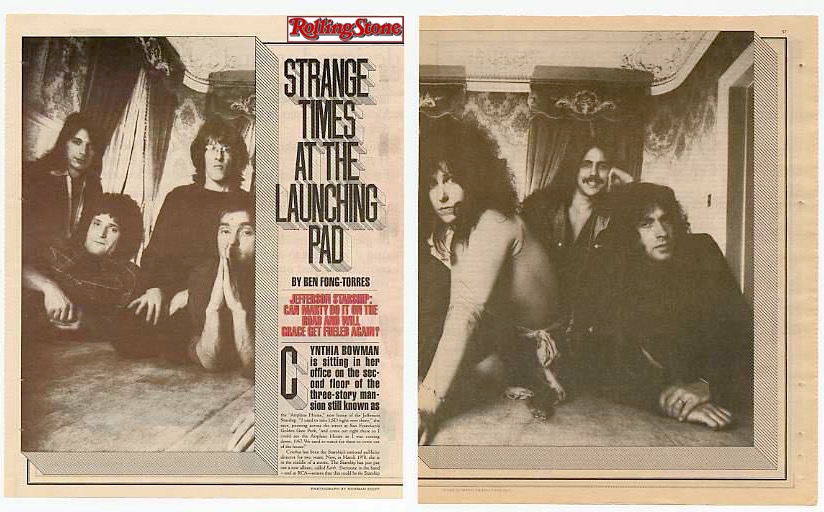 ---
>>>  PLAY ON LOVE – from Red Octopus
---
>>> NOTHING'S GONNA STOP US NOW – from No Protection and Mannequin
In 1990 Craig embarked on his own Acoustic Highway and Billboard #1, million-selling, Grammy-nominated, Smooth Jazz, New Age, and Blues guitar trek. 
"Greetings and salutations to all, with great respect and much gratitude. From the accordion to Accoladia; to explore strange new worlds; to seek out new life and new chordalizations;  to boldly go where no band has…"
---
" 'It's No Secret'  that Craig is the only one original founding member, lead guitarist and hit songwriter who actually played on all the original Jefferson Starship and Starship hits, songs, tours, MTV videos and albums from the 1st original Jefferson Starship album in 1974 until the very last of the Starship's in 1990.
With only one band member left in the Starship, who was also the only lead singer remaining, the Starship band offically disbanded shortly after Craig departed." – Ron Santos KSAN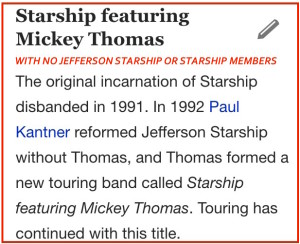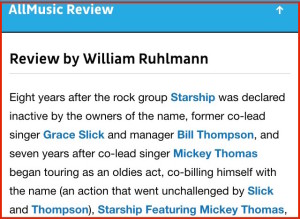 Information above from Wikipedia and AllMusic.com
---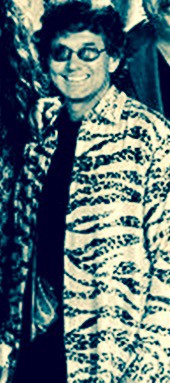 Mickey Thomas was left without a band and songwriter when Craig (the final musician and original founding member to leave) left. So a few years later Mickey formed his very own brand new band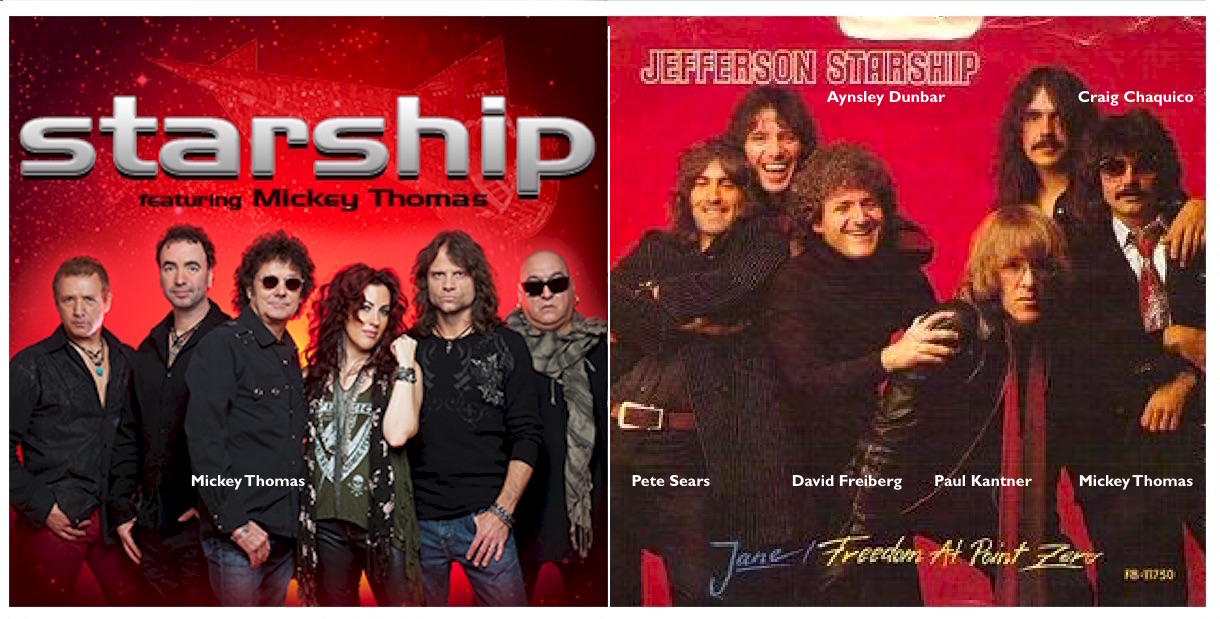 called 'Starship: featuring Mickey Thomas' with people who were never actually in Starship or Jefferson Starship, but who still play and re-record really exciting covers of the original '70s -'80s hits. These are clearly being billed as Starship: featuring Mickey Thomas.
---
Beware FAKE Starship Greatest Hits compilations misleadingly billed as the original Starship recordings!
Beware FAKE albums and falsely advertised reunion or anniversary tour posters!
---
Paul Kantner and David Freiberg have had similar stellar versions of new Jefferson Starships in a magnificently successful Lagrangian orbit. Both touring bands still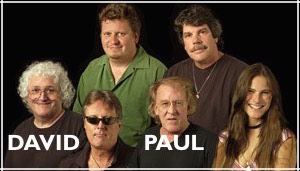 play and re-record some of the original bands' hit songs from the '70s and '80s often amazingly true to form.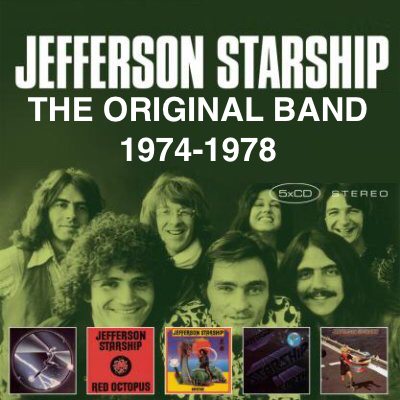 Craig and John Barbata are the only ones who haven't performed with any of the ever-evolving bands currently using the legendary names, but Craig must be flattered that they are all still playing and re-recording all of Craig's hit songs, arrangements and signature guitar parts.

 'HEY, THAT'S OK WITH ME, I AM TOO!' says Craig who is flattered and has continued to record #1 hit records and headline his own Live shows using his own name since 1990 after the original Starship disbanded.

"Even though they are all still alive and kicking, except for Papa John Creach (RIP), the original multi-platinum Jefferson Starship line-up  (Pete Sears, David Freiberg, Paul Kantner, Marty Balin, Grace Slick, Craig Chaquico and John Barbata) hasn't performed together since 1978." – Anonymous musical sophisticate
---
>>> MOUNTAIN IN THE MIST – from Acoustic Highway (a #1 Billboard album of the year)
---

                           
---
         
---
>>> COUNT ON ME 
---

---
---

"Will you Light The Sky On Fire…  Will you light the sky like you did the night before… You can take me higher than the diamonds in the sky… Take me, Light In The Sky, and we'll vanish without a trace… in a cigar-shaped object"

– Light The Sky On Fire (Lyrics and Music by: Craig Chaquico), performed by: Jefferson Starship) and featured in the infamous STARWARS HOLIDAY SPECIAL!  Some ancient astronaut theorists believe this could  be "the best film since 'Break Like The Wind'"
---
>>> LAYIN IT ON THE LINE
---

---
>>> JANE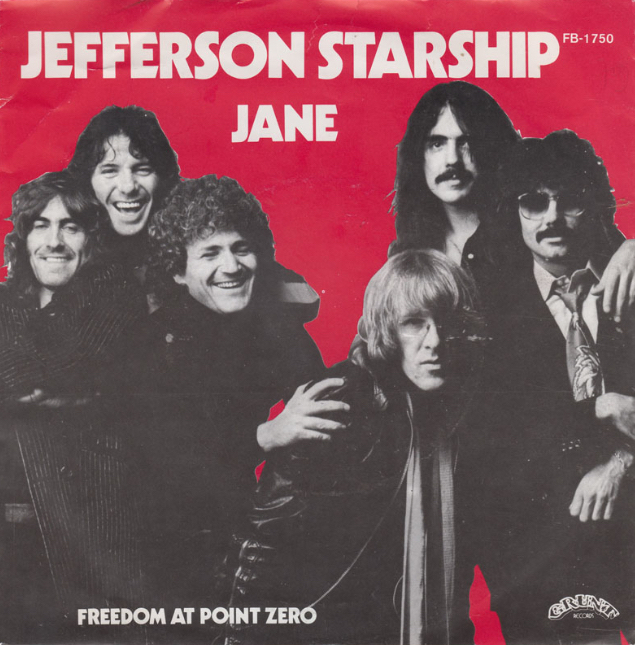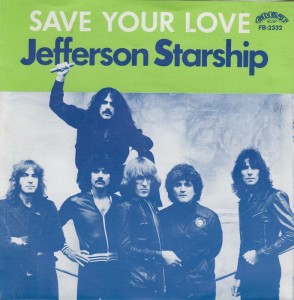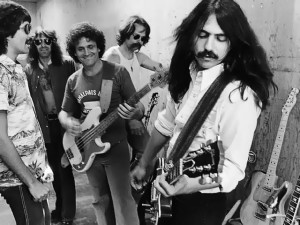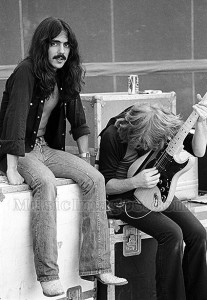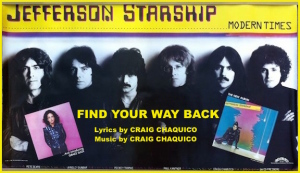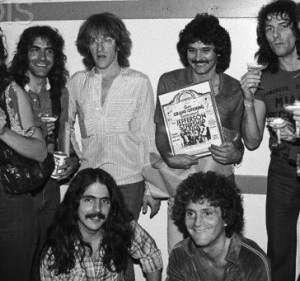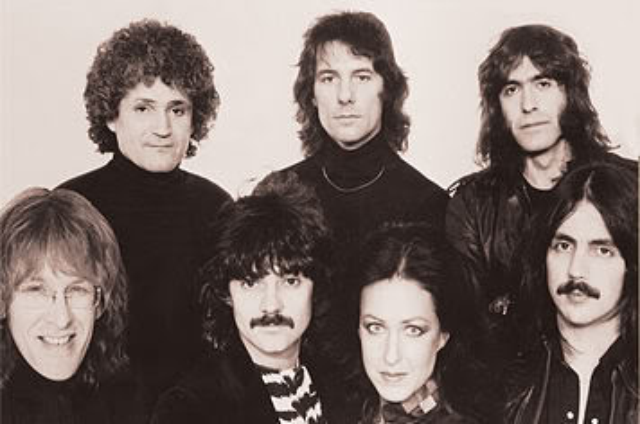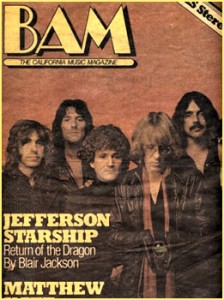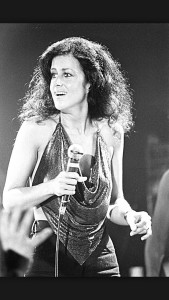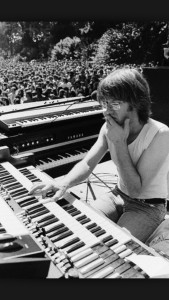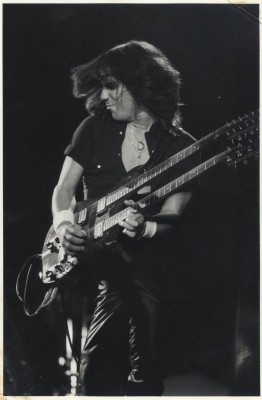 ---

---
>>> STRANGER 

---
---
>>> WINDS OF CHANGE
---

---
>>> FIND YOUR WAY BACK
                                             
---
>>>  NO WAY OUT
---

---
---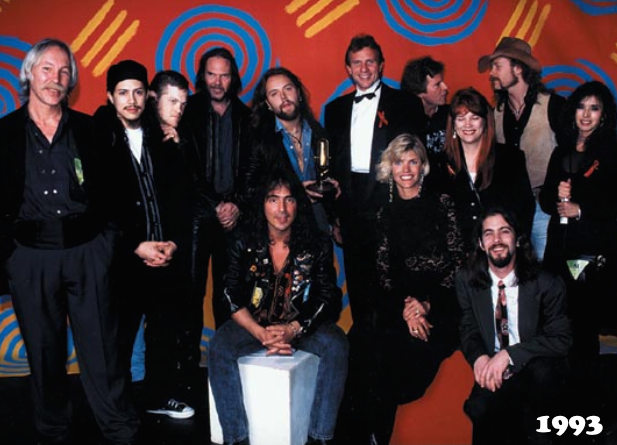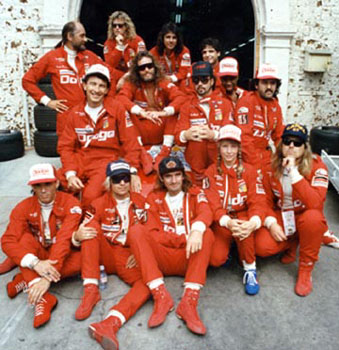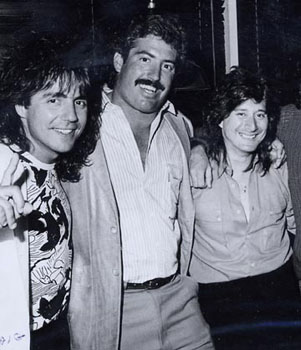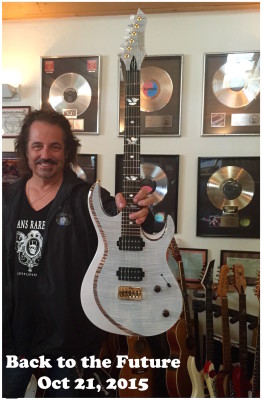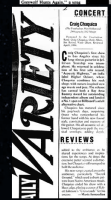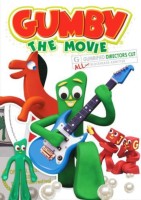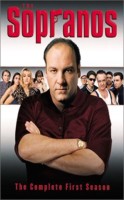 The 1990s began Craig's own award-winning Guitar Trek back to the present time. Studio photo taken Oct., 21, 2015, with the all-new 24-fret Aries A6 bevel-top bolt-neck guitar from Kiesel Guitars Custom Shop. Craig's is the first of this barnd new design ever shipped! Note: Craig's eagle logo inlays and flame maple top!
---
>>> #1 CAFE CARNIVAL – from #1 Panorama