When Smooth Jazz News debuted [15] years ago this month, the cover showed a smiling Craig Chaquico at the Catalina Island JazzTrax Festival."  — Brian Soergel 
Chris Botti, Ray Yslas, and Craig talk Latin rhythms appearing in Pop, Smooth Jazz, Contemporary Instrumental and Classic Rock productions in the studio and Live on stage. Craig headlines the 2015 Latin Jazz Fest in Florida with his Smooth Jazz hits starting in the '90s and his own Classic Rock hits with vocals from the '70s – '80s.
(((•)))  #1 CAFE CARNIVAL – from Panorama
(((•))) FORBIDDEN LOVE – from Panorama
   

*
(((•)))  GATHERING OF THE TRIBES – from the #1 Grammy nominated Acoustic Planet
   
(((•))) LIGHTS OUT SAN FRANCISCO – from Panoroama (with Peter White)
(((•))) ACOUSTIC HIGHWAY – from Acoustic Highway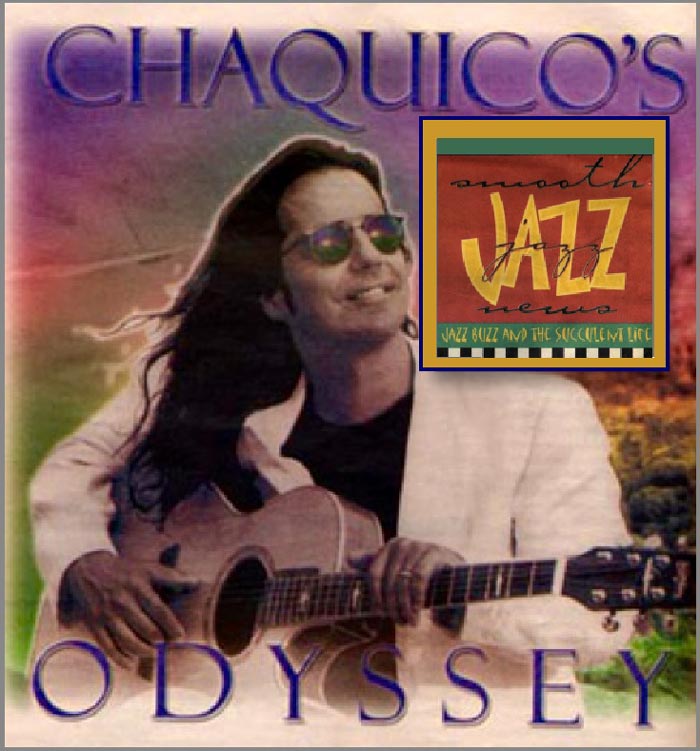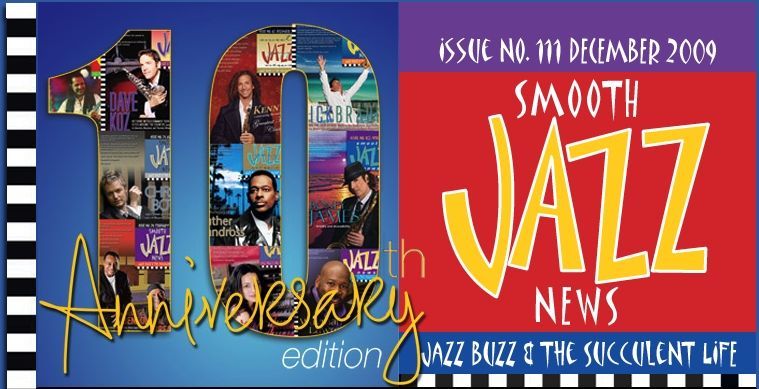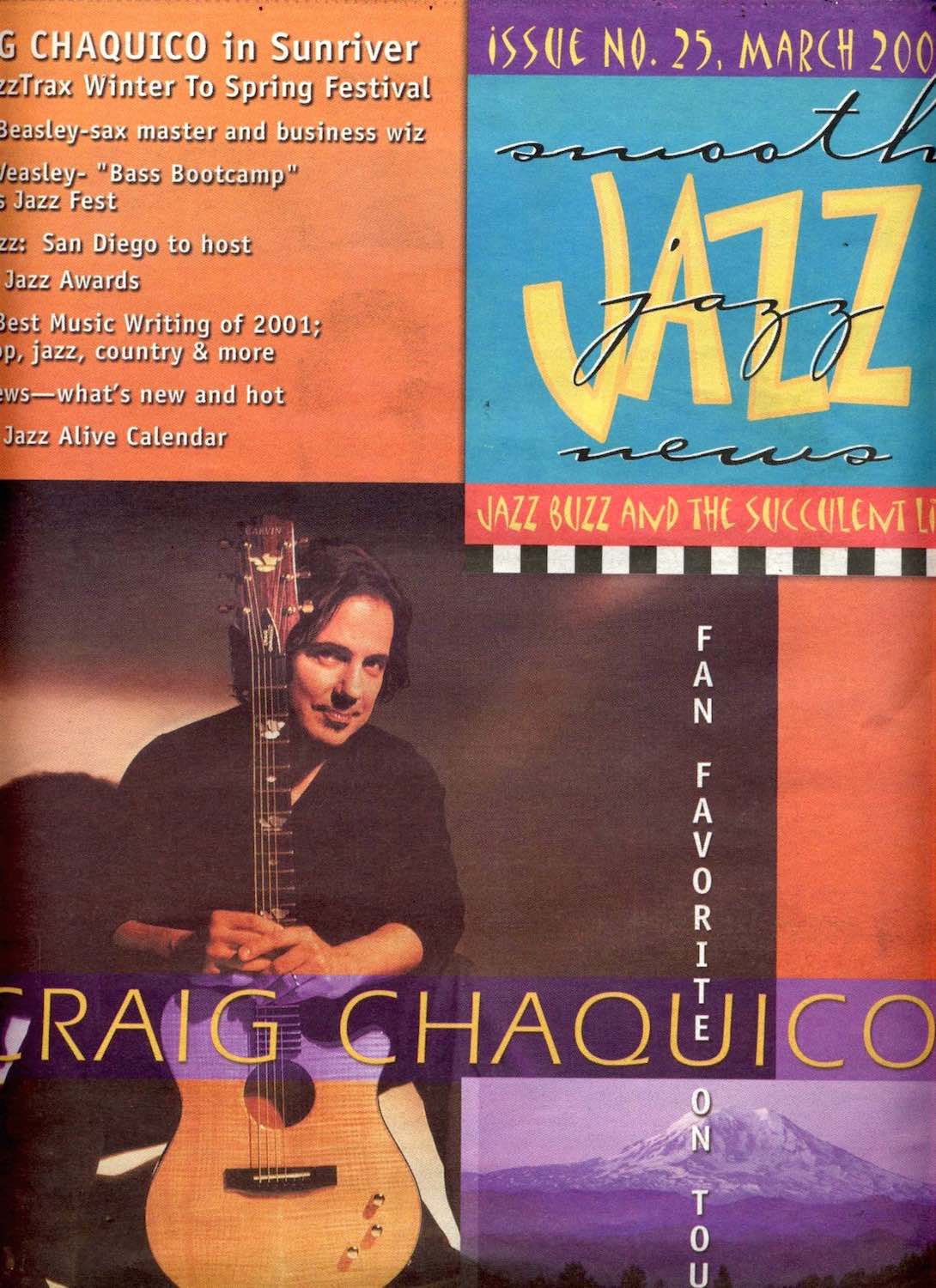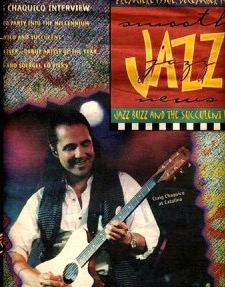 Craig was on the cover of the very first issue of Smooth Jazz News and was also an original founding member of the very first iconic Guitars and Saxes Tour in the '90s with Warren Hill, Peter White, Richard Eliott, and later moving forward with Rick Braun,  Jeff Golub, Jeff Kashiwa, and other Smooth Jazz superstars in various G&S configurations. Craig still plays "Lights Out San Francisco" at almost every show.
Craig first invited Ozzie Ahlers (Jerry Garcia Band) to the studio to help co-write, co-produce, and record Craig's first two #1 solo CDs in the '90s with music most often inspired by nature, Native America, camping, UFOs, and motorcycles; Acoustic Highway(Bammy winner and Billboard #1 Indie New Age Album of the Year) and Acoustic Planet (Grammy-nominated, #1 on the Billboard National Charts, and 4x Bammy winner).

(((•))) RETURN OF THE EAGLE – from the #1 Acoustic Highwy
More of Craig's #1 hits on Smooth Jazz Radio launched the '00s with his back-to-back "Cafe Carnival" and "Luminosa" topping the charts before the release of his first blues CD ever which debuted in the Top 15 on Billboard magazine's National Blues Chart in 2012.
"To me it's always been about the music and the joy factor created by playing together in a band. My touring band now is no different. My joy factor levels are through the roof!  Redlining!" – Craig