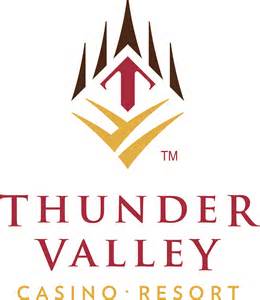 TunesWork presents: Craig Chaquico & Friends
Date:

November 3, 2016

Location:

Lincoln, California

Venue:

Lincoln, California
---
Hi friends,
The 1st Annual Benefit Concert for Music & Memory and Eskaton Foundation's Therapeutic Music Program with Craig Chaquico & Friends on November 3rd at Thunder Valley Casino Resort was a huge success!  Tens of thousands of dollars were raised to support music therapy programs in the Sacramento Valley! Thank you to TunesWork, the Eskaton Foundation and the generous sponsors and media* who also contributed to the success of this event!  Also, a big thank you to Craig's band for the evening, Joan Burton and Jesse Bradman (lead vocals), Paula Sonenberg Bradman background vocals), Ron Reinhardt (keyboards), Jim Reitzel (bass guitar), Wade Olsen (drums) Tommy Borsdorf (bass guitar on Crossroads), and very special guest and "Friend," Jeff Kashiwa (saxophone).
AT&T
Vienna Nursing & Rehabilitation Center
VSP
Tri Counties Bank
Robin Bevier, Attorney-at-Law
California Helath & Wellness
Direct Technology
Improved Order of Red Man
Kura MD, Inc.
Western Elite Insurance Solutions
Mann-Urrutia-Nelson CPAs
Vaner ConstructionHefner Law
Nacht & Lewis
Keith Springer
Darla Flanagan
Green Valley Hospice
Gary Perry
Beamz
House of Oliver
John Kunhart
Sharif Jewelers
Todd Murch
M2 Winery
M. Collepardi Graphics
Skip's Music
Capital Public Radio – Insight with Beth Ruyak
Fox40TV – Mae Fesai
Good Day Sacramento – Tina Machua
KFBK Radio – Kitty O'Neal and Pat Walsh
The Eagle Radio – Doug Thomas
---
Craig Chaquico was part of the fine lineup of my first benefit concert TOGETHER HUNGER ENDS in 1993.  He had just released his first solo album Acoustic Highway [Billboard #1 Indie New Age Album of the Year], which went on to sell over a million copies, be nominated for a Grammy, and was the #1 contemporary instrumental album on Billboard.  You also remember him as the [ONLY original founding member/hit songwriter] lead guitarist on all the Jefferson Starship [AND  Starship] hits.  He's a great talent and this event is not to be missed.
The fundraising proceeds will enable us to bring MUSIC & MEMORY to more memory care communities and expand the Eskaton Foundation program.  Music & Memory promotes music as a way to tap memories, reduce stress, and ease pain among patients living with Alzheimer's and dementia.  They provide the training and equipment for using a personalized iPod playlist of favorite songs.  The caregivers place headsets on their patients which helps prod memories and awaken their verbal and social connections with family, medical providers and residents.
Here's another way to help.  Your used iPod can be recycled to change a life.  We are continuing our used iPod Collection Drive (working units, and your playlist does not have to be erased) until December 1st.  Our  drop off locations, including all Dimple Record stores are listed at 
More information is available at www.musicandmemory.org.  Thanks for helping to bring the healing power of music to those suffering from Alzheimer's in the our community. Music is good medicine!