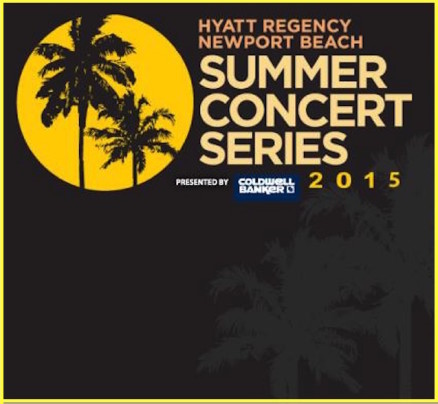 Hyatt Regency Newport Beach Summer Concert Series 2015
Date:

July 31, 2015

Time:

06:00

Location:

Newport Beach, California

Venue:

Hyatt Regency Newport Beach
07.31.15
Craig and his national touring band celebrated smooth jazz and Craig's 40th anniversary of Jefferson Starship's best-selling album, Red Octopus, at the legendary Hyatt Regency Newport Beach Summer Concert Series in California. Performing to a packed house on a starry night, complete with a blue moon floating on a summer breeze, Craig played his favorite hits from his Jefferson Starship and Starship days along with his instrumental hits and a touch of blues.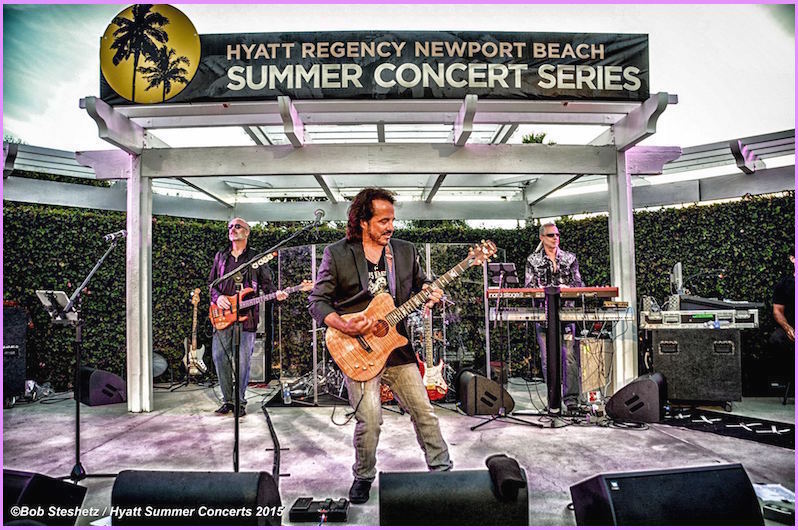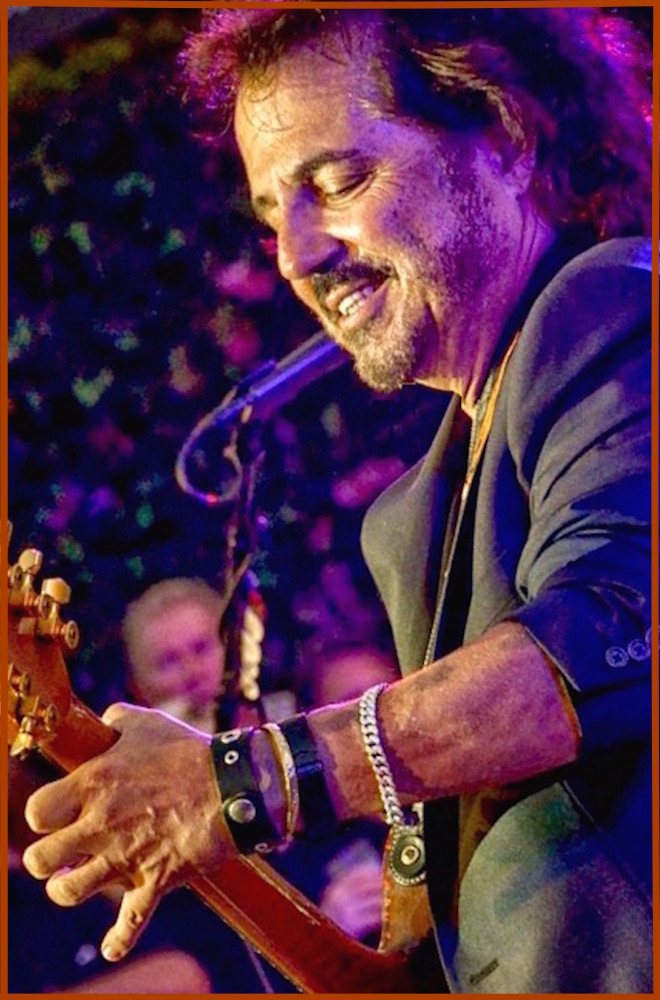 ALSO AT THE CONCERT

"…GITC conducted a Live auction, including a Craig Chaquico signed guitar,  that brought in $6000 to GITC programs!"
Artists Join GITC as Advocates and Supporters!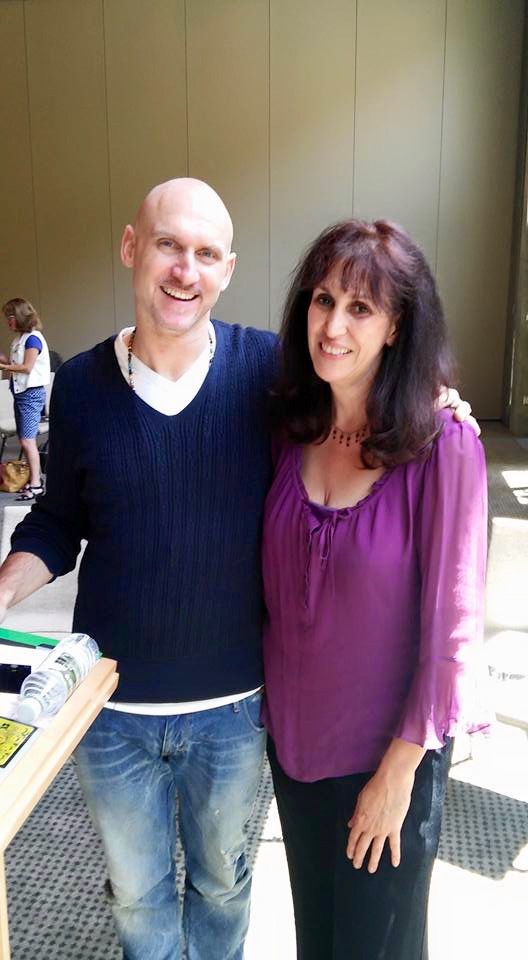 The last few months have seen some magnificent artist advocacy happening through concerts, live events and social media from our superstars. Cody Lovaas finished up five school concerts just before schol ended for the summer including one at our Title I for the Arts pilot school, Normal Heights Elementary and one at our Turnaround Arts school, Luther Burbank Elementary. And Brent Paschke, guitarist for Pharrell along with GRAMMY award 
winning fingerstyle master Laurence Juber (formerly of Wings) helped GITC founder Jess Baron co-teach an all-day workshop for K-5 music educators in Los Angeles Unified School District. Then in July, original Jefferson Starship, Starship lead guitarist and acoustic jazz wizard Craig Chaquico got busy educating fans about GITC on radio, television and stage… and just did a great concert, during which GITC conducted a Live auction, including a Craig Chaquico signed guitar, that brought in $6000 to GITC programs!"
We\ are excited to partner up with these passionate GITC artists to expand kids' musical horizons. Thank you, Cody, Brent, Laurence and Craig and your managers for teaming up with us and our volunteers to make it all come together!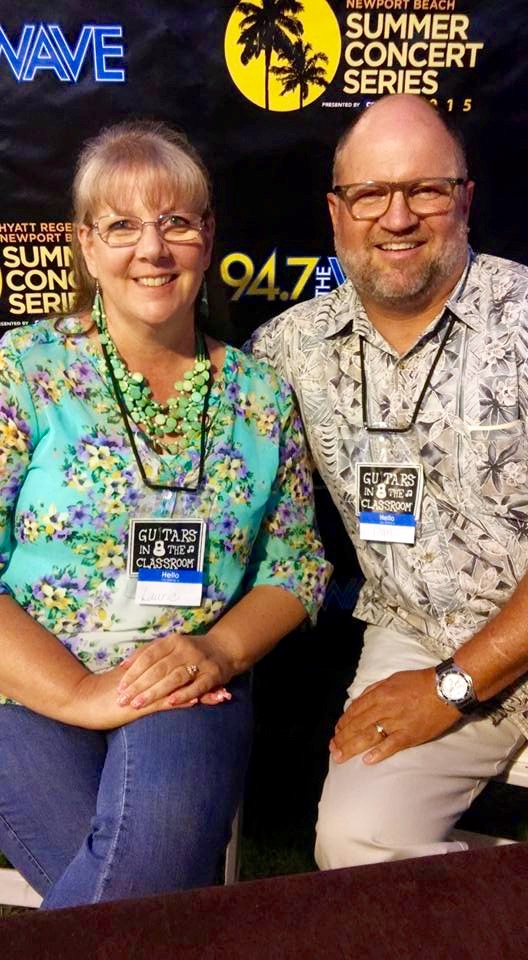 Laurie and Dan Decker (left: Lemon Grove Teacher of the Year and GITC faculty trainer) staffed our outreach booth at the Hyatt Newport Beach Concert Series with guitar hero Craig Chaquico headlining (who played an outrageously inspired show!) Below are Craig with Carey and Luciano Cameron whose donations will help GITC start four new programs in California, Oregon and North Carolina this fall!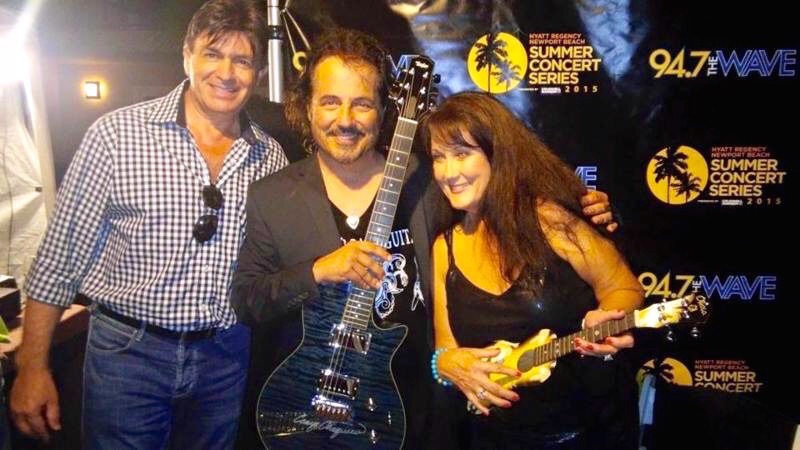 Red Octopus, which included "Miracles" and "Fast Buck Freddy," that Craig now plays in his set, was released on June 13, 1975, exactly 40 years ago this summer! Besides his more recent Billboard #1 Smooth Jazz hits, Craig is the only original founding member to actually appear on all the Jefferson Starship and Starship iconic hits and anthems during the glory years of the '70s and '80 so dont be surprised if Craig has a few more of his musical hit-song flashbacks on tour this year.

In keeping with the spirit of Craig's Follow the Sun shows in exotic locations, and "...we only play the places we LOVE to play and that are fun for people to go to"  this one always makes the list