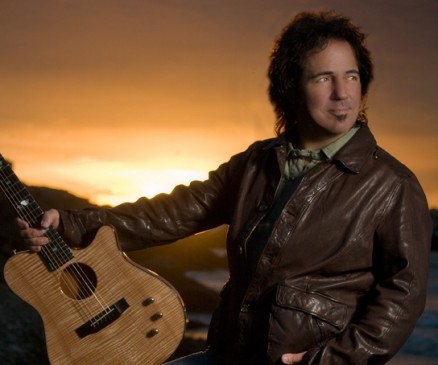 Craig Chaquico and Friends
Date:

April 14, 2014

Time:

08:00

Location:

Talent, Oregon

Venue:

Camelot Theatre
Back by popular demand, Craig Chaquico once again brings his amazing music and guitar virtuosity to the Camelot stage! Craig has entertained millions of people around the world as an acoustic guitar solo artist, with his GRAMMY® – nominated, Billboard #1 Smooth Jazz Radio hits and as an original founding member and only lead guitarist on every Jefferson Starship and Starship hit since 1974.
Joining Craig will be members of his Jefferson Stateship 74th Anniversary Tour, featuring Shaeny Celine Johnson on vocals and Mark Thomas on keyboards, celebrating the 74th Anniversary of the State of Jefferson and the XXcellent talent all around us! You never know else who may appear.
Tickets sold out quickly and there was a long waiting list for Craig's debut show at Camelot, so we've scheduled two shows this time. Get your tickets for Craig Chaquico & Friends to enjoy an evening of inspired music in a planetarium of sound and share in the creative mind of a music legend.
April 13 & 14 @ 8:00 PM
Camelot Theatre
101 Talent Ave.
Talent, Oregon 97540
(541) 535-5250
Reserved Seats: $25.00