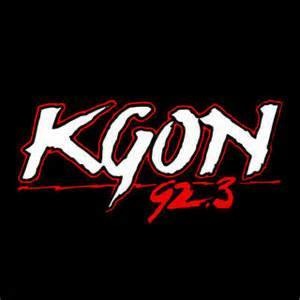 Bill Prescott KGON 4th of July Guitar Center Booksigning Mini-Concert
Date:

July 4, 2015

Time:

12:00

Location:

Beaverton, Oregon

Venue:

Guitar Center KGON 92.3 Live
BILL PRESCOTT AND THE KGON CLASSIC ROCK TEAM WELCOME CRAIG AND DARA WITH A 4TH OF JULY CELEBRATION/BOOK SIGNING AND MINI-PERFORMANCE AT GUITAR CENTER BEAVERTON, OREGON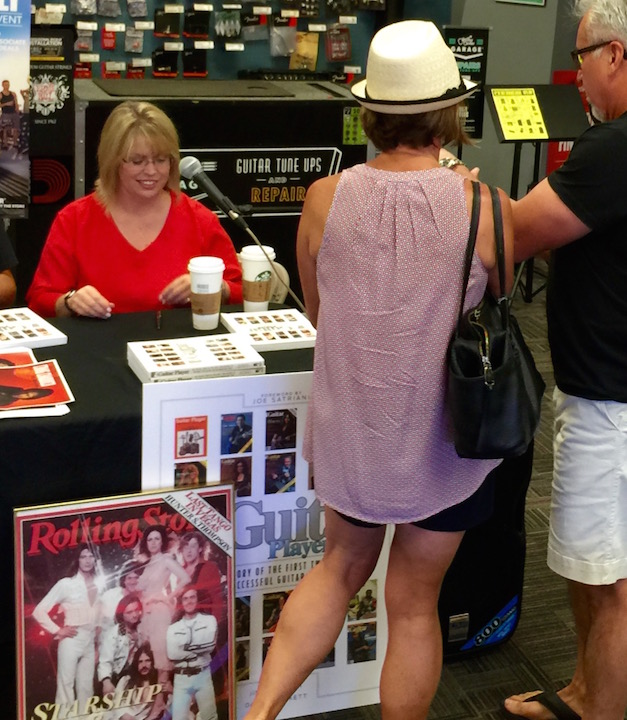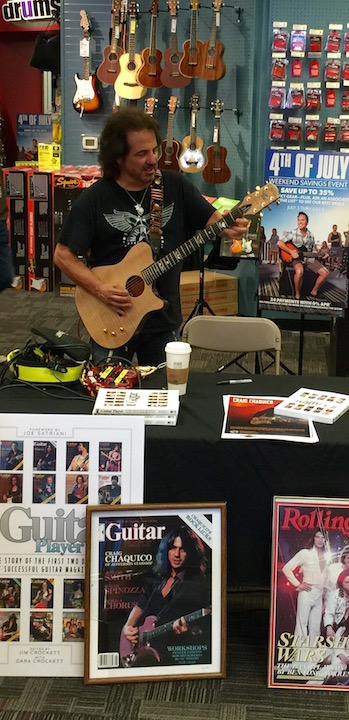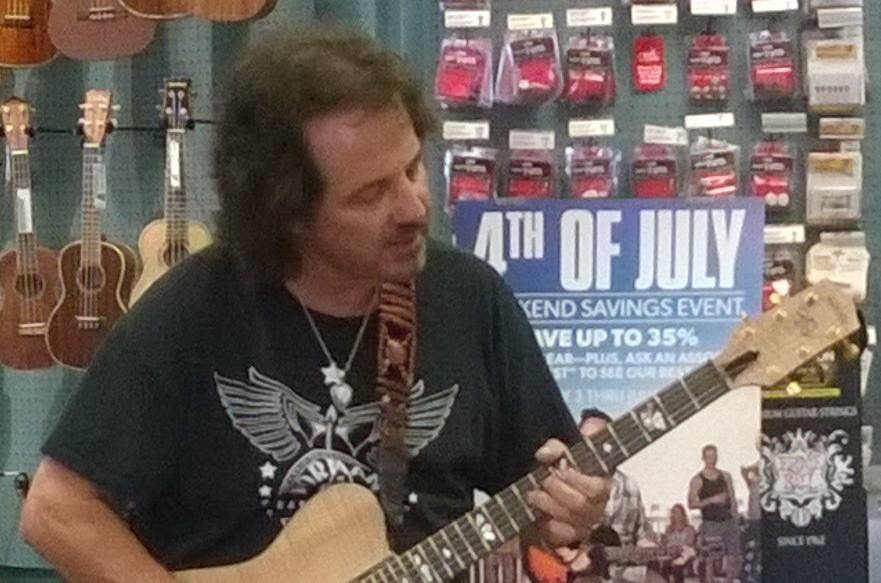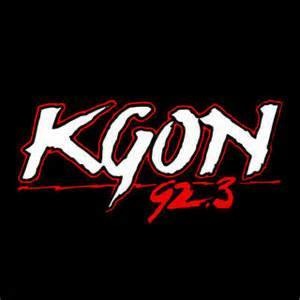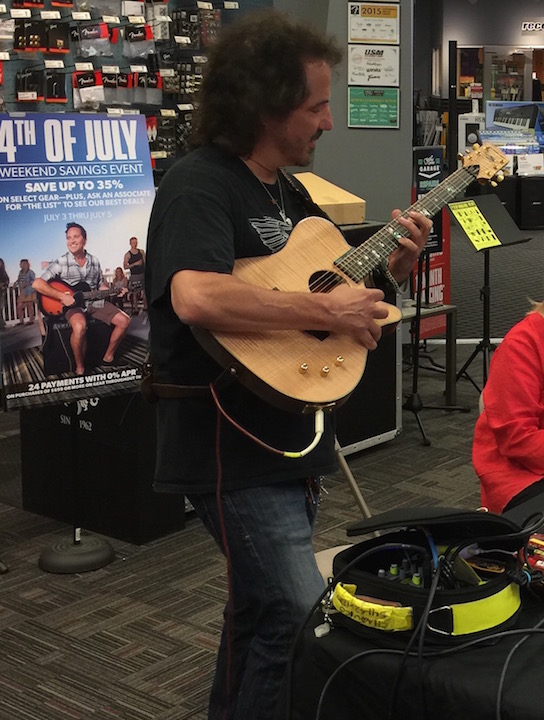 That's KGON's Bill Prescott with his pal Craig in 1985. Craig was on Bill's Classic Rock Morning's show at about 8:10am PDT, and Portland joined them in person from 12 – 2 at Guitar Center in Beaverton, Oregon on July 4th! Here's the link to hear part of the show: http://www.kgon.com/pages/3960387.php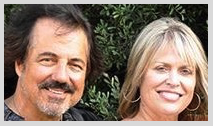 Craig again joined editor, Dara Crockett, at The GUITAR CENTER in Beaverton, Oregon, to read from and sign Guitar  Player: The Inside Story. Craig was one of the guitar players and national artists who graced the cover of Guitar Player in the '70s and '80s and is also proud to be featured along with stellar artists such as George Benson, Joe Perry, Steve Vai, Johnny Winter, Lee Retinour, Pat Metheny, B.B. King and many others as part of this historic and insightfully entertaining new book about the first two decades of the most successful guitar magazine ever.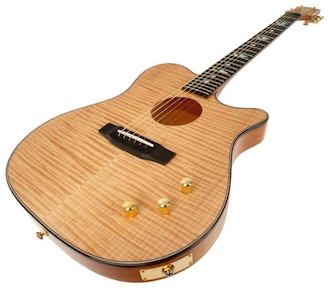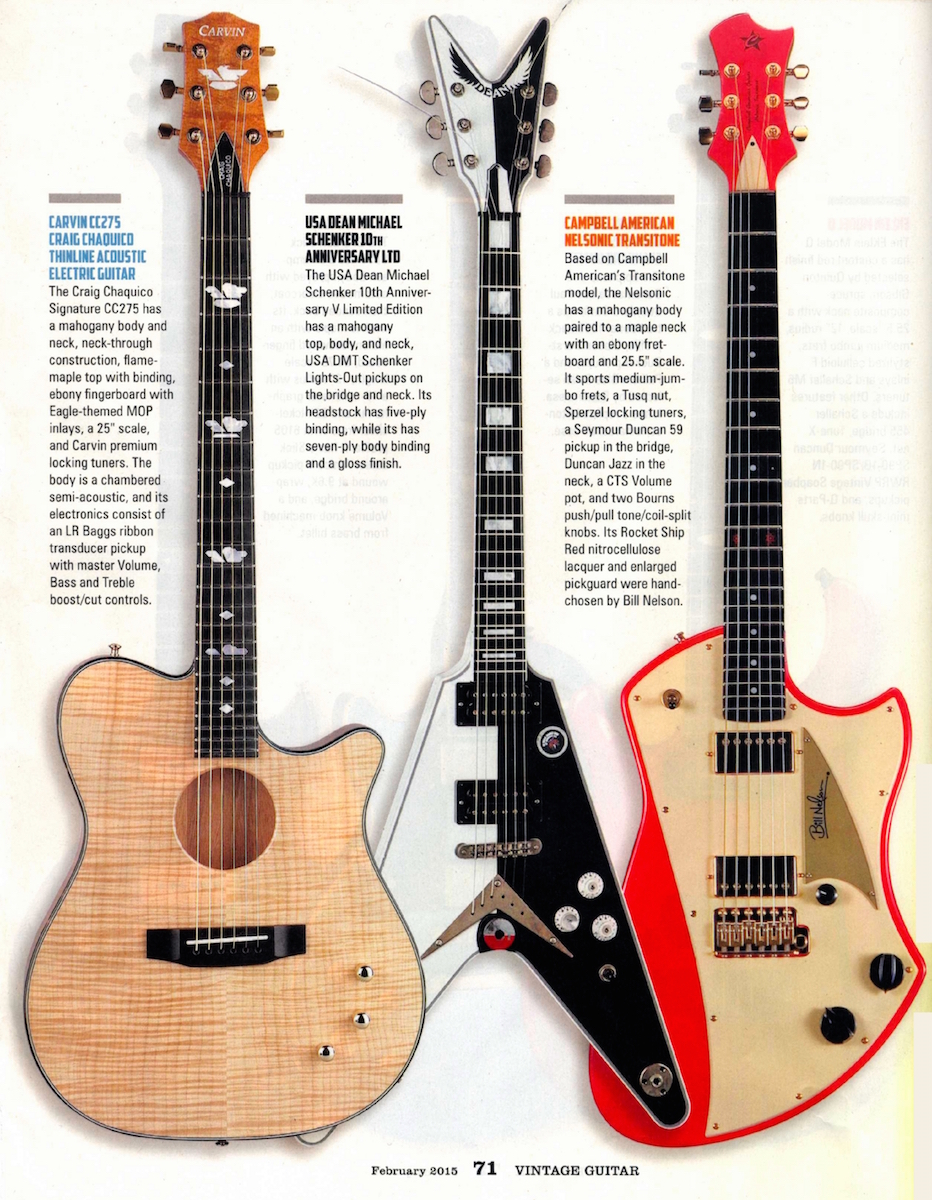 Craig always happily plays a song or two Live for the guests like at The GUITAR CENTER on his Carvin Craig Chaquico Signature Model guitar that he designed. "So consider yourself warned…" – Craig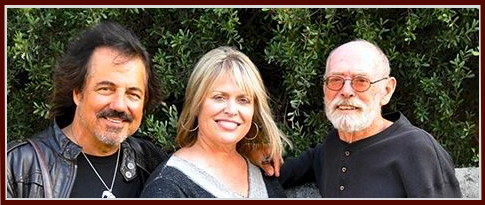 Craig with father and daughter editing team,  Dara and Jim Crockett.  Photo: John Sievert

BOOK SIGNING AT DG WILLS LA JOLLA, CALIFORNIA JUNE 20,2015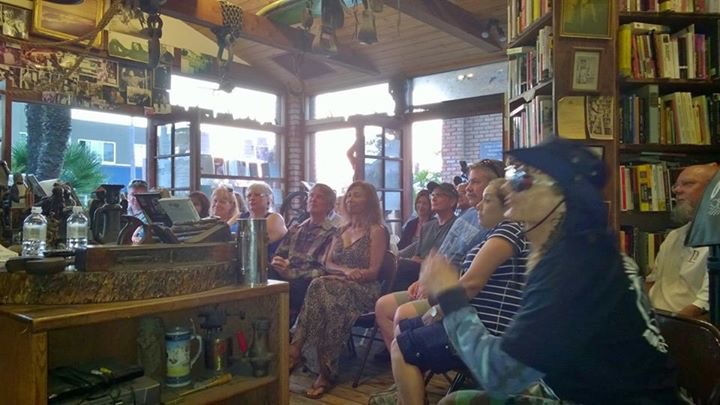 The book signing at DG Wills in La Jolla, California, on Saturday was such a blast! Here are a couple of images from the evening…One with Craig reading from his portion of the book, Guitar Player: The Inside Story, while editors, Jim and Dara Crockett look on, and one where Craig is playing a song for the many guests in attendance.
Here's a quote from the store's owner, "Wow!!! A bookseller's dream. Fantastic event: full house, people buying lots of books, great chemistryand electricity in the air, Craig and Robb (Lawrence) brought soul into the shop when they played… Jim, thanks for making millions of guitarists and music lovers happy around the world all those glorious years. Craig's charismatic appearance on morning television brought many new people to the bookshop. All of you hit this home run out of the park!!
Sincerely grateful,
Dennis"

BOOK SIGNING AT BANANAS AT LARGE IN SAN RAFAEL, CALIFORNIA!

A BOOK SIGNING AT BLOOMSBURY BOOKS IN ASHLAND, OREGON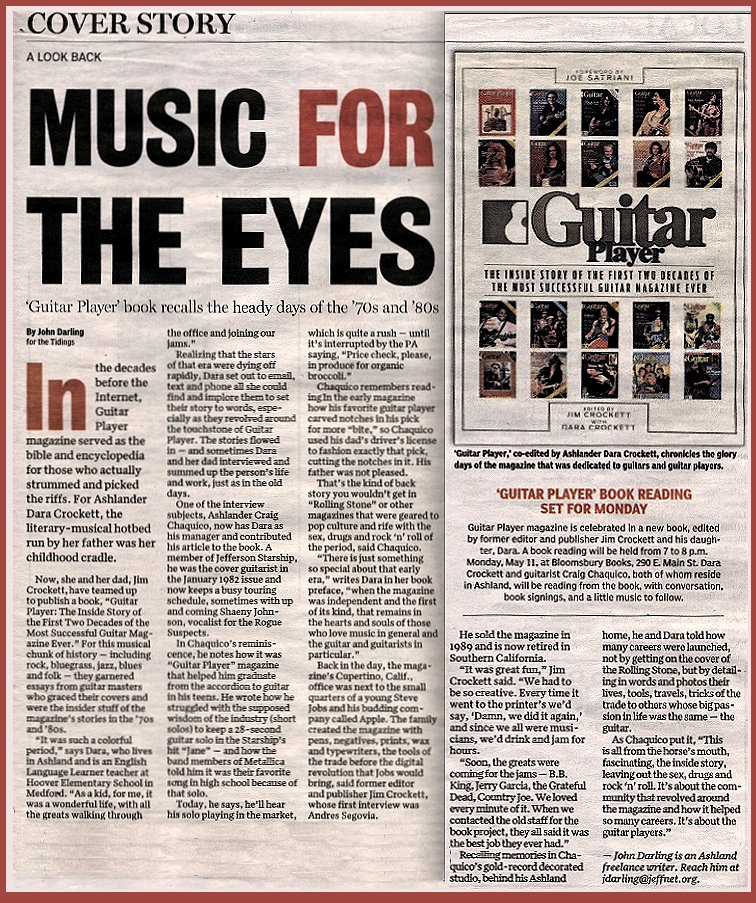 We really had a ter-RIFF-ic time at the very first booksigning at Bloomsbury Books in Ashland, Oregon! We were welcomed and made to feel at home by Susan and Greg and the gang. Thanks so much to them for hosting us at our own local, independent bookstore! And especially HUGE thank yous to everybody who came out to support the event on a rainy Oregon Monday evening.
We were told it was one of the best turnouts ever for a book signing there — if not THE best.
Craig played Live in-between readings and demonstrating how to manufacture a guitar pick from a recycled driver's license (one of the things he was inspired to do as a youth from reading Guitar Player magazine!). On display during the evening, were some of Craig's own rare, vintage issues of Guitar Player magazine dating from the '60s to the '80s.