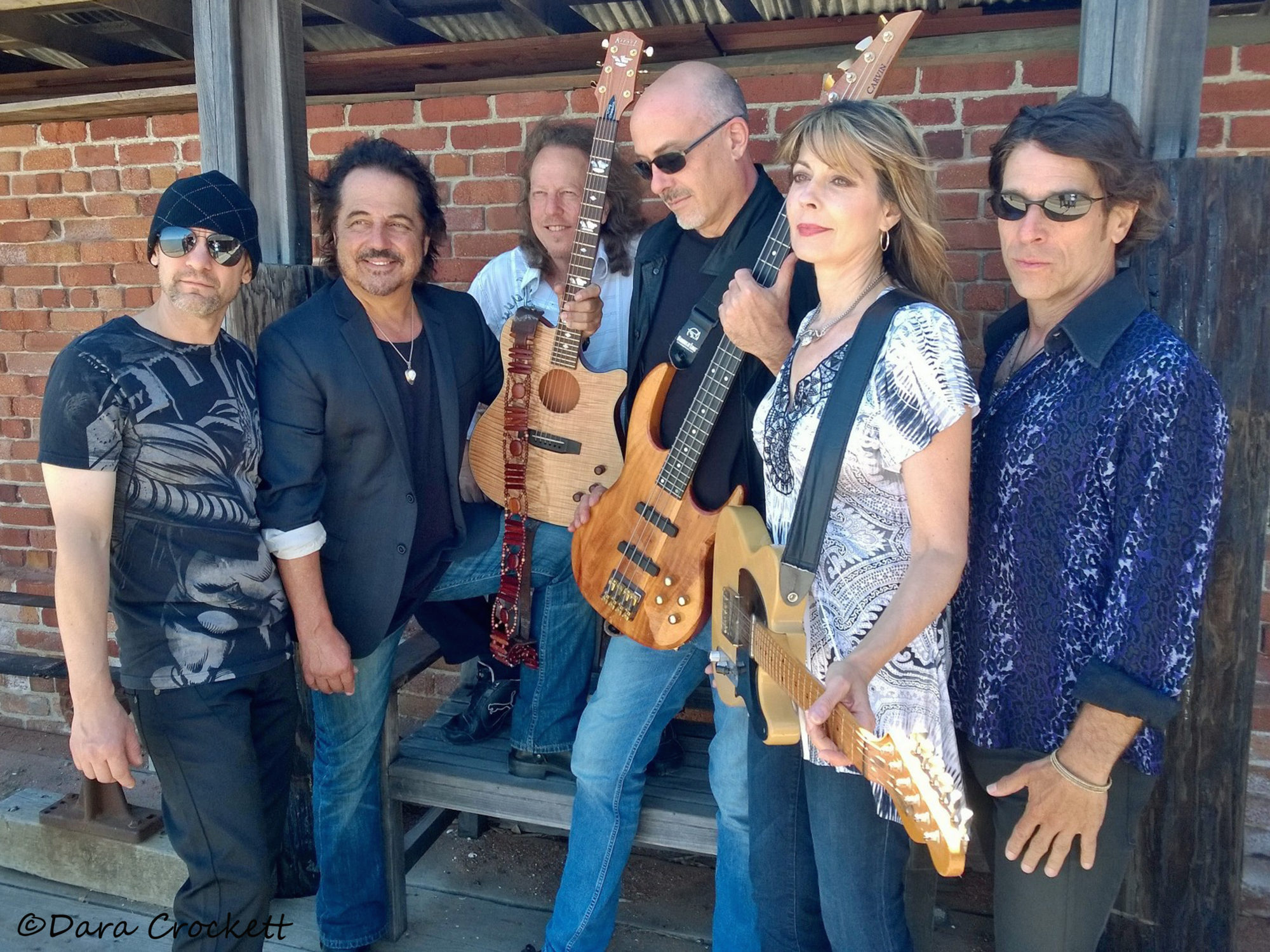 ---
Jesse Bradman – Lead and Background Vocals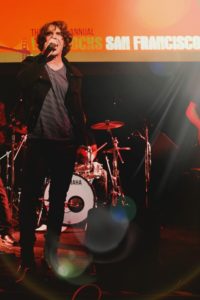 Calling Northern California his home, Jesse Bradman is an acclaimed singer, and keyboardist. Since the age of 18, he has recorded and performed all over the world with million-selling rock bands including Eddie Money, Night Ranger, Poison, UFO and many other rock/pop artists. His voice and keyboards can be heard on thousands of internationally released recordings as well as numerous national commercials and television shows. Jesse frequently performs as a featured vocalist with symphonies throughout the USA and Canada.  Recent performances include Rochester Philharmonic Orchestra, Pacific Symphony, Anchorage Symphony, and the Springfield Symphony Orchestra. Fans of Jesse include Malcolm McDowell who calls him "an incredible front man with an amazing voice." Livingston Taylor recently said,  "Jesse Bradman is talent and technique drenched with the pure joy of singing – he is the definition of getting it right. I love this guy."
---
Joan Burton – Lead and Background Vocals, Rhythm Guitar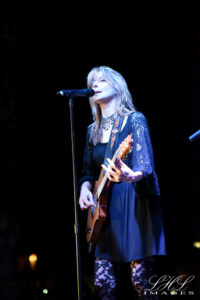 North Carolina-based, Joan Burton, is an accomplished vocalist, guitarist, pianist and songwriter with many years of experience performing, recording, and touring. In the '90s her original band opened for acts such as Peter Frampton, Electric Light Orchestra and Paul Rodgers of Bad Company. Joan has also performed with Richard Marx and Greg Lake of Emerson, Lake and Palmer, and she has been a member of a Pink Floyd tribute band called Dark Side of the Moon. Joan has also been featured in several successful ongoing musical productions, most notably as the lead performer in "This Is the '60s," a multimedia theater show which toured in 2012 and 2013. She currently represents Nancy Wilson in "Heart Breaker," an East Coast Heart/Zeppelin tribute, and also performs in the '70's tribute show, "Reunion," which is based on the West Coast. Her deep love and respect for classic rock makes her the perfect fit for Craig's band!
---
Wade Olson – Drums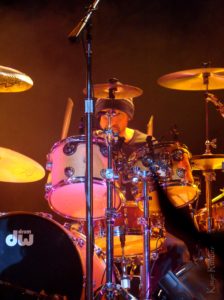 Bay Area-based drummer, Wade Olson, has been touring and recording with Craig Chaquico since 1992.  He also makes the rounds with top notch acts such as Skynnyn Lynnyrd, The Billy Martini Show, AJA VU, Stealin' Chicago and David More, a shredding blues guitarist from Argentina currently on the blues chart.
---
Jim Reitzel – Bass Guitar
With his home and recording studio in Northern Marin County, California, Jim Reitzel is definitely a Jack-of-All-Trades. He has been alternatively playing, recording and producing music since 1987.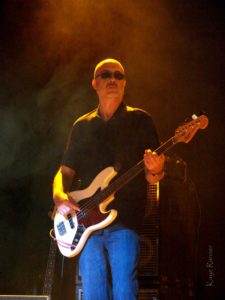 Jim started his production career as an engineer and producer for Windham Hill records along side Will Ackerman. During the 90's Jim also engineered and produced music for his Label "Reitzel Records" as well as working for advertising clients making music for radio, tv and film. In the 1990's, Jim joined Craig Chaquico as a bass player and guitar technician, appearing by his side both onstage and in the studio and in videos where he has remained to the present.
In the early 2000's while continuing to play music with Chaquico, Jim recorded and mixed a GRAMMY-nominated CD by guitarist Stanley Jordan called "State of Nature." During that time Jim also partnered up with Mega producer, Narada Michael Walden, and has been by Narada's side ever since.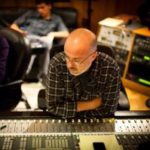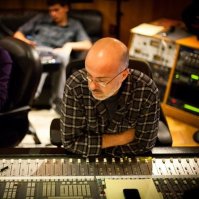 In 2007 Jim assumed the role of recording/broadcast engineer for Carlos Santana. Since then, Jim countless projects with Carlos. Recently Jim played bass, guitar and keyboards, as well as engineered, mixed and mastered the new Santana/Isley Brothers project on Sony Legacy called "The Power of Peace". Jim is currently working with Cindy Blackman Santana, and  Neal Schon on upcoming releases with Narada Michael Walden. Jim also engineered, mixed and co-produced an upcoming Stanley Jordan release.

While Jim is working on Craig Chaquico's own band he is also doing the Chaquico-Barbata-Sears, members of the original Jefferson Starship Live reunion and studio projects. Jim's production and mixing credits include the latest original SANTANA reunion projects!
---
Kerry Shacklett – Keyboards and Background Vocals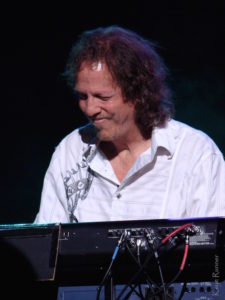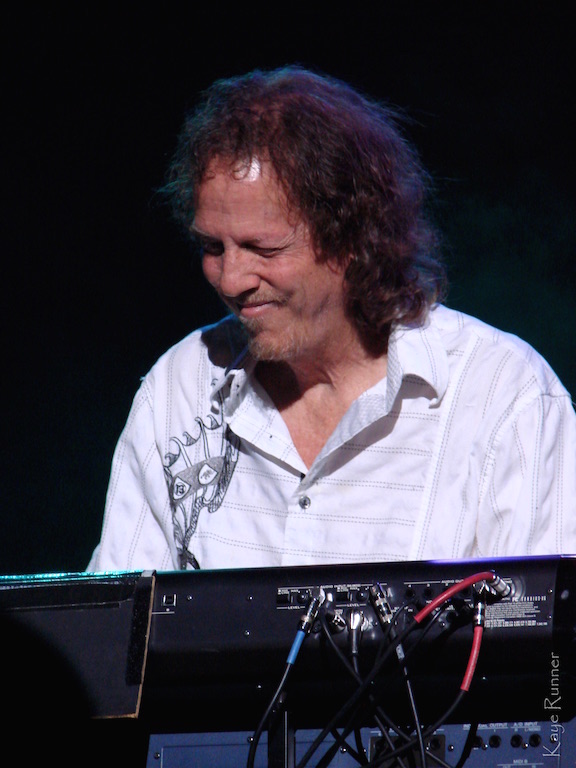 Now based in Reno, Nevada, Kerry Shacklett is a native of California, and a multi-talented instrumentalist and singer. A classically trained pianist, he is also a pioneering expert in synthesizers, both as a performer and sound developer, and is known by many thousands of "prog rock" musicians and fans around the world for his keyboard covers of Emerson, Lake, and Palmer.  He is also a major contributor of original music to the international collaboration, Samurai of Prog, with their latest album being named after his composition, "On We Sail." Among the contributors to this project, which has produced several critically acclaimed albums, is Jon Davison, lead singer from supergroup, Yes.  Kerry is well known in the Reno/Tahoe area for appearing in every kind of venue, from performing solo keys, guitar, and vocals in lounges, to working top showrooms. He is a member and featured singer of the Reno Philharmonic Chorus, performing the world's most renowned and challenging choral music. In 2016,  his vocal ability earned him a trip to New York City to perform Mozart's Requiem in Carnegie Hall. Presently Kerry brings his vast skill and experience in all genres of popular music to the Craig Chaquico band, performing both Craig's Grammy-nominated, chart topping contemporary jazz and his vast array of platinum-selling original Jefferson Starship and Starship hits.
---

For more about Craig and some of his previous band adventures see Archived Newsletters below like the one about Craig's FOLLOW THE SUN CONCERTS … to Costa Rica
---
 After Craig's benefit concerts to rescue monkeys being electrocuted by the new  jungle power lines the power companies began insulating all the transformers.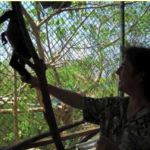 ---
Some More of the Archived Past Newsletters – from when we used snail-mail
Thanks to Lil Duarte! (click below for pdf ↓)